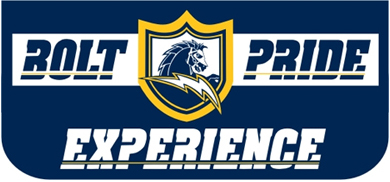 San Diego's KGTV Channel 10 Sports
Chargers vs Seahawks
Sunday, December 29
Julie Browman will be the guest VIP in the Bolt Pride house for the Chargers' game vs. the Seahawks. Arriving before the gates open at 6:00 a.m., Ms. Browman will be treated to the full Bolt Pride Experience. The entire Bolt Pride family is lining up to provide a red-carpet treatment at the Bolt Pride's ground-zero, including food, drinks, music and lots of Bolt Pride love. Ms. Browman will be the honorary Grand Marshall leading the Bolt Pride parade into the stadium and sitting front-row at the Bolt Pride command post to witness the Chargers on the road to the playoffs.